1 tag
1 tag
5 tags
3G Wireless in Ubuntu on your ARM Chromebook
If you have an ARM Chromebook with 3G access and want to put Ubuntu on it and also keep your 3G access, do the following: If you haven't already, set up 3G in ChromeOS and make sure it works. Install Ubuntu on an external drive or SD card sudo apt-get install wvdial Put this in your /etc/wvdial.conf after replacing the XXXs with your phone number that Verizon set up for you. You should...
5 tags
How music recommendation works -- and doesn't work
When you see an automated music recommendation do you assume that some stupid computer program was trying to trick you into something? It's often what it feels like – with what little context you get with a suggestion on top of the postmodern insanity of a computer understanding how should you feel about music – and of course sometimes you actually are being tricked. Amazon's recommendations...
Music data talk at Velocity EU
I gave a talk at Velocity EU in London a couple of weeks ago on how some pieces of the Echo Nest work, operationally: (Direct link on speakerdeck) We started Echo Nest seven years ago and I couldn't imagine a stranger time to begin a technology-focused venture. We started with 2 self-built 2U rack machines in a closet at MIT and within two years started moving everything to first dozens...
1980s pen plotters of the future
Early 1980s pen plotters are amazing tools that are still very useful in today's world. There's something completely transfixing about a mechanical device moving an actual pen on paper versus the smelly black box of the laser printer. And if you're trying to draw lines or curves or like the effect of actual ink touching paper (not sprayed on in microdots) there's no...
Musical introversion - an ode to This is My Jam
Without a doubt my favorite internet music service ever is This is my jam (aka TIMJ), a self styled "slow music" site where you get to choose one song only for your friends to hear. The song expires in seven days if you don't change it. That's it. It's been out for about six months and it's doing great; these guys do not need my publicity help and I doubt...
The audio fingerprinting at the Echo Nest FAQ
One of the most popular APIs at the Echo Nest is for our two open audio fingerprinting systems — ENMFP or Echoprint. Between them both, we currently process queries for over 40 million songs a week— almost 70 fingerprints a second. We announced ENMFP two years ago and Echoprint one year later and it's been going very fast since then. The world seemed to need an open music identification service...
6 tags
How well does music predict your politics?
Mitt Romney with Kid Rock Maybe you should just plug your iPod into the booth or connect the Diebold machine to Facebook this November. It started as an office joke, but after running the numbers, I can't escape the data. It turns out music preference is pretty well correlated with political affiliation. A few highlights: Republicans seem to have less diverse music taste than Democrats Kenny...
Why music ID resolution matters to every music fan...
Facebook's music announcement a couple of weeks ago was a huge land grab, an audacious move to get itself ensconced as the nexus of that music platform I've been talking about. On paper and on stage the service looked game changing: all your music players and services all in one place, neatly collected with your friends to help you navigate the massive world of music. Myself and my...
The Echo Nest "puddle" and artist entity...
(Cross posted from my post at the Echo Nest blog, with additions) It's the year 2006 and co-Founder Brian and early Nest developer Ryan were trying to figure out how to associate the world of free text on the internet to musical artists. We already were crawling tens of thousands of documents a day (now millions!) but a Google-style index of unstructured text about music was not our goal....
The future music platform & music startups'...
Right as I got on the plane to Amsterdam to attend the great Music and Bits conference that headlines the Amsterdam Dance Event, I was sent this article that I am sure a lot you have already read: Are music startups destined to fail? Being the co-founder and CTO of a music startup that is not failing anytime soon, I felt the urge to respond in some meaningful way. Thankfully I was about to get...
The Echo Nest Musical Fingerprint (ENMFP)
Tomorrow begins MHD Amsterdam and at it The Echo Nest is releasing a few new things. Some of our engineering team (who deserve a severe callout for all their work, let me stick with their codenames) have been working tirelessly to get "songs" to be a first-class member of our API, and as of today, they are — we now track many millions of songs and you can query for them by name...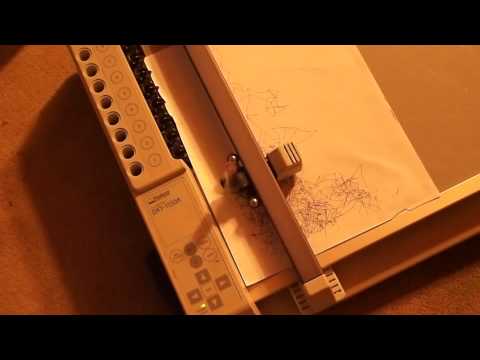 Primer on new Echo Nest search_tracks, capsule,...
Note: if you are interested in these APIs know that they are no longer alpha — see our new Song APIs for the latest information. At Stockholm Hack Day we're announcing three or four new APIs that are going to stay in our "alpha" sandbox for now. These are officially unsupported but we will work with anyone who has a use case for them. For now, the instructions will stay...
Moonbelly
Geocoded place names mentioned in the entirety of "40 Stories", via Google Books, some sort of future library that no one talks about as we are too scared of it: Moonbelly sang a new song called "The System Cannot Withstand Close Scrutiny." The system cannot withstand close scrutiny The system cannot withstand close scrutiny The system cannot withstand...
Watch
KFW's excellent "Modena" video.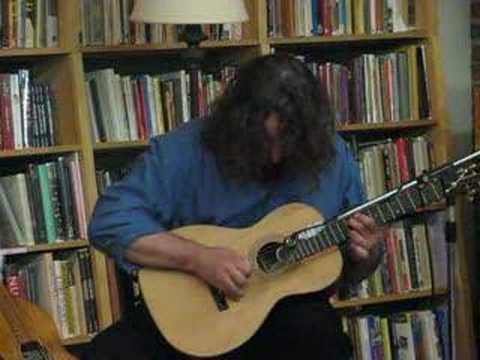 The Echo Nest Remix API talk at Dorkbot NYC, March...
About nine months ago I gave a funny talk with my main man Douglas at his world-dominating Dorkbot NYC about Echo Nest Remix. Slideshare's not so good with the audio part of things so it may be kinda dry, but here it is: The Echo Nest Remix at Dorkbot NYC, March 4 2009 I remembered to post it because Paul made something hilarious with it today in just a few lines of code. I really...
A Singular Christmas (2004)
Five years ago today I released "A Singular Christmas," the rendered output of a piece of software that listened to hundreds of Christmas songs and tried to compose its own new holiday standards. It ended up as my most successful thing ever by a few orders of magnitude: 600,000 people downloaded it over the space of three weeks. I was on BBC Radio on Christmas Eve; Wired Magazine...
Music Hack Day Boston
Last weekend I was happy to be a part of Music Hack Day Boston. The Echo Nest co-organized it and sponsored it; I sat on a panel, helped with some "local coordination," put up some awesome people at my place nearby, and generally did everything but make a hack myself. (I tried, really.) Below is an unordered list of "things I learned" last weekend. Elissa is a force...
"I'm not interested in writing short stories. Anything that doesn't..."
– my man cormac in this excellent interview (although i would assert that writing short stories can also take years of your life / drive you insane)
KFW @ On Land, Sep 19 2009
Live Generator (1) @ On Land by kfw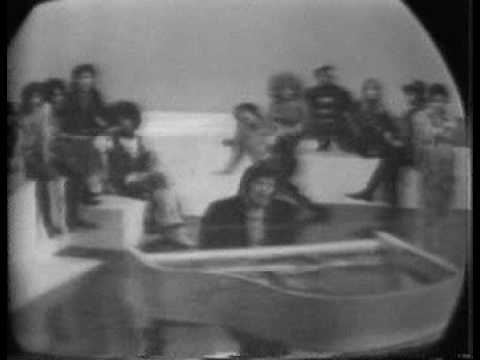 Porting over the archive...
I had a lot of posts sitting in the old Wordpressy blog that is due for a huge SQL injection attack some day soon, so I thought I'd drag the kittens out of the burning house while I could. I backdated them so they are at the end, but here's some permalinks if you want to read them: The Rainer Buchty Ratio [oft-referenced mathematical model] Pushpin is Real [true tales of failed but...
Highlights of Last Week At Music and Bits
I had the pleasure of attending and speaking at the Music and Bits conference in Amsterdam last week that kicked off the Amsterdam Dance Event. The talk The morning of my speaking slot, I lost my voice. Those reading this know I don't speak much to begin with (unless severely inspired.) After practicing saying "eigenvector" five times in a row fast and failing (I've...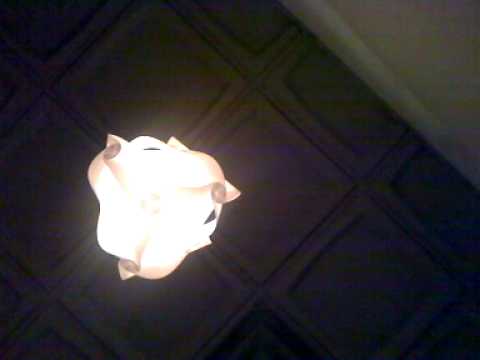 Music and Bits
I'll be at the Music and Bits conference in Amsterdam next week that kicks off the excellent Amsterdam Dance Event. There's talks all day on the 21st and also a hack day that EN is supporting. I'll be sharing the stage with some serious players: Soundcloud, Justin from Muxtape, RjDj, Last.fm, VOLODKIN … I'm most excited that STEIM will be there during the hack...
Install python MySQL (MySQLdb) in Mac OS X Snow...
I hate MySQL but I have some … employees … who think it's a perfectly fine solution when you don't want to boot a Solr server. Savages. Anyway, of course I expected the MySQLdb connector in Python to totally break and it did not disappoint. You're dealing with a 64-bit version of Python now and a computer that gets confused as to its architecture (why does...
The SmartQ
Leonard sent over a must-have inclusion to my Small but powerful devices that run your code roundup, the SmartQ 5 (dealextreme link, please heed my warning about at least 30 day ship times.) I'll fill in the chart later this week. Still not sure if I'll get one on order as nothing I have in my project queue needs a touchscreen. But the specs/price coefficient looks amazing: 800x480...
Chiplotle! →
Chiplotle has been released. I have never thought I would have lived to see this day. Not sure I like my gallery representation. But congrats to Victor and Douglas!
Small but powerful devices that run your code
Sometimes I work on art projects that require a little computer inside to do stuff — audio synthesis or analysis, video projection, motor control or sensors. Recently I've been a bit unnervingly interested in this new mostly ARM-based category of "small but powerful devices that will run your code." While my peers are happy using Arduino or otherwise Atmel-type 8 or 16-bit...
FIF Capacity Statistics For April 2009 →
While I may be excited about my 2000 messages per second, "NYSE ArcaBook Options" is rocking 565,522 mps. Reminder to self: what you do is not that hard.
Broadcasting your logs with RabbitMQ and Python
Update — thanks to Matthias at LShift I've updated this code so it is much better and runs without crashing :) You've got sixteen computers running all spitting out various messages. Some of them are useful, some you should ignore, and then there's errors— you need to know when they happen. But what do you do? Spawn sixteen ssh machine tail -f /var/logs? Crazy time....
Watch
DJ API totally destroying it via EN Remix.
The disk backed rabbitmq queue and you
RabbitMQ is still doing great but had one very bad flaw: more than 1.5m un-eaten messages on a single "small" type server (1-2GB RAM) would just take the whole thing down. And the current solution involves giving your machine more swap. When you're not in a real time scenario (worker messaging on "fake M/R tasks" is ours), you want your messages to stick around and...
EBS won't mount, bad superblock →
Why you can't mount an EBS snapshot alongside its original on AWS. Fix: add nouuid to the mount options.
A list of things that are about parallel matrix...
I want a thing that stores sparse matrices over N computers and I can do math on those matrices. My Dream API: matrix = new(matrix_name, cols, rows) matrix.put(col, row, value) # (or matrix.put_col(row, data) , matrix.put_row(col, data) ) value = matrix.get(col, row) new_matrix = matrix.multiply(matrix_B) matrix.transpose() new_matrix = matrix.invert(iterations=0) [U, S, V] =...
MPI in python on EC2 talk →
About to tread back into these waters. It's been 4 years since I last ran anything in MPI, LAM or SCALAPACK. A bit nervous.